This tutorial is a step-by-step explanation of how to use the Tornado cash to transform your crypto. Please always make sure the URL is tornado.cash and bookmark it to be safe.
website: https://tornado.cash/
twitter: https://twitter.com/tornadocash
How to make a Deposit with Tornado?
First of all, you need to connect your wallet.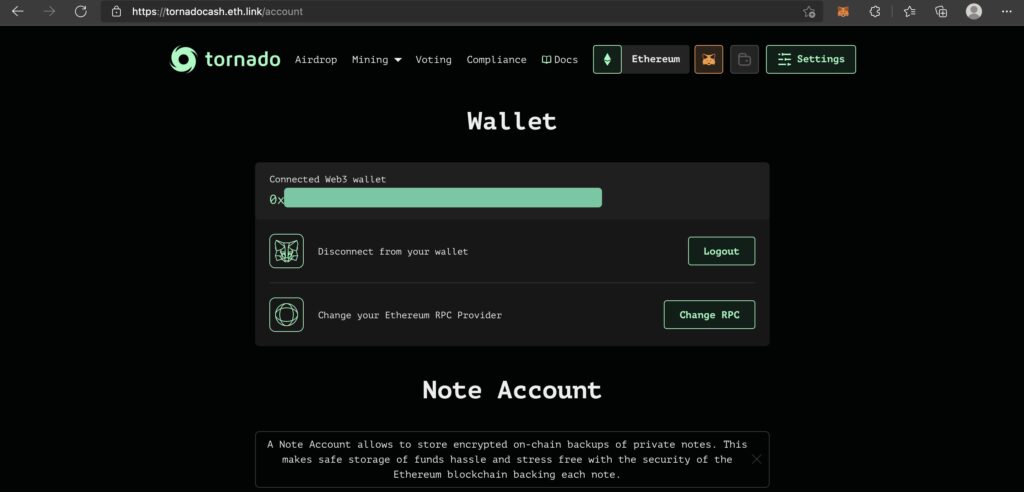 Choose a token
Select the amount to deposit
Click the deposit button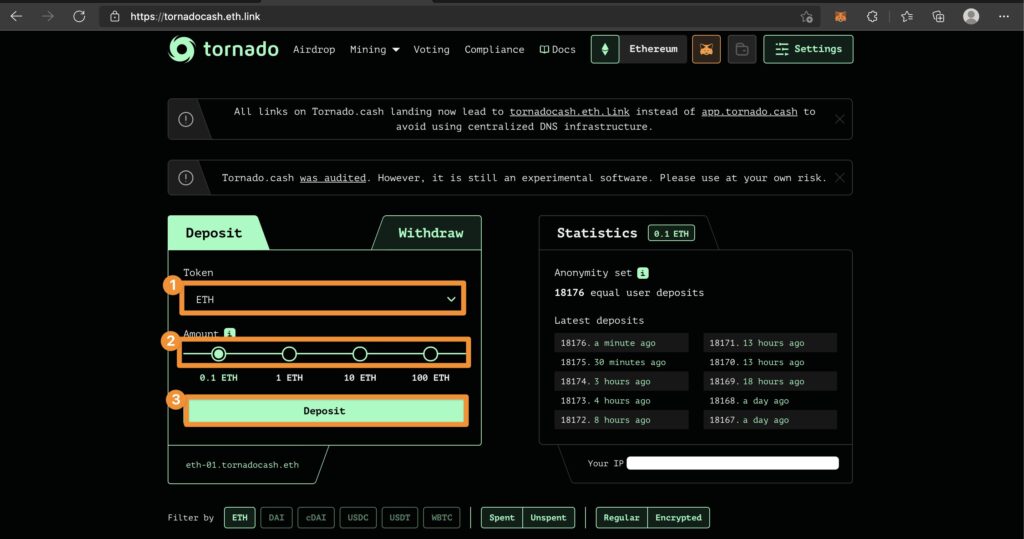 5. Save your private note safe, you will need it when you withdraw your funds.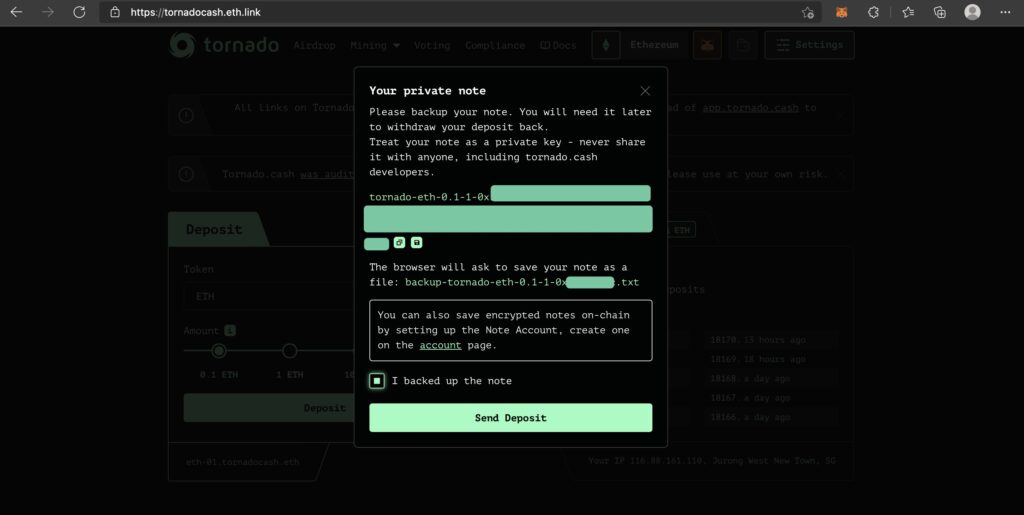 How to Withdraw with Tornado
Click the deposite button
Enter your private note
Enter your withdraw address
Click the withdraw button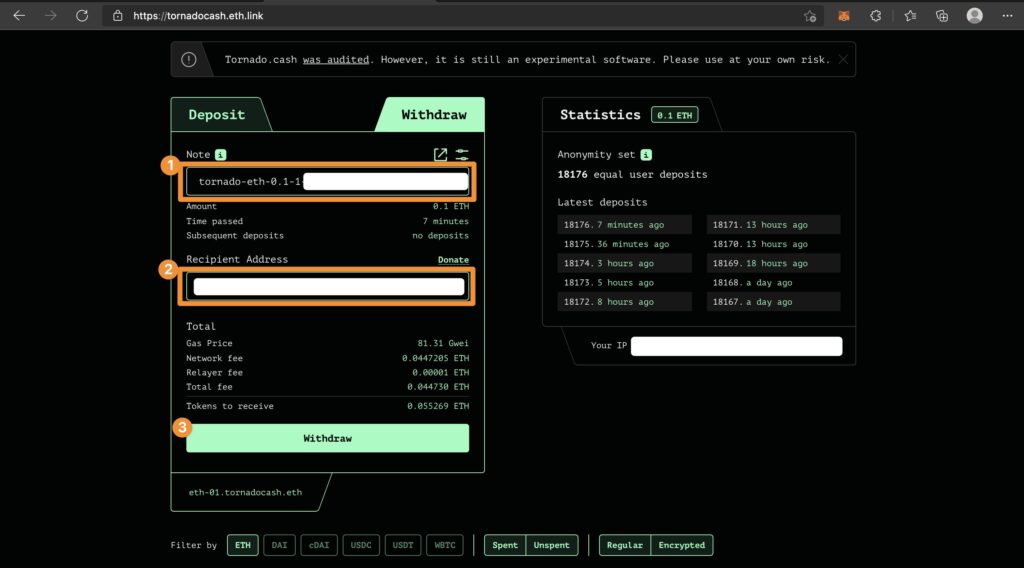 Done
Just wait for the transaction is mined, and check your account balance.
Tips to remain anonymous

Use the VPN
Clean your cookies when you withdraw funds
More and more tip can check this Tornado Cash document
Thanks for your reading. I hope this article will help you better understand Tornado Cash.